Shopping Cart
Your Cart is Empty
There was an error with PayPal
Click here to try again
Thank you for your business!
You should be receiving an order confirmation from Paypal shortly.
Exit Shopping Cart
Hey guys.  Okay so there was an art challenge by my club that asked us to choose an old saturday morning cartoon character and redesign it.  I chose Darkwin Duck off of the old Disney Channel cartoon from the early 90's.
-
This is the first inked over sketch I did.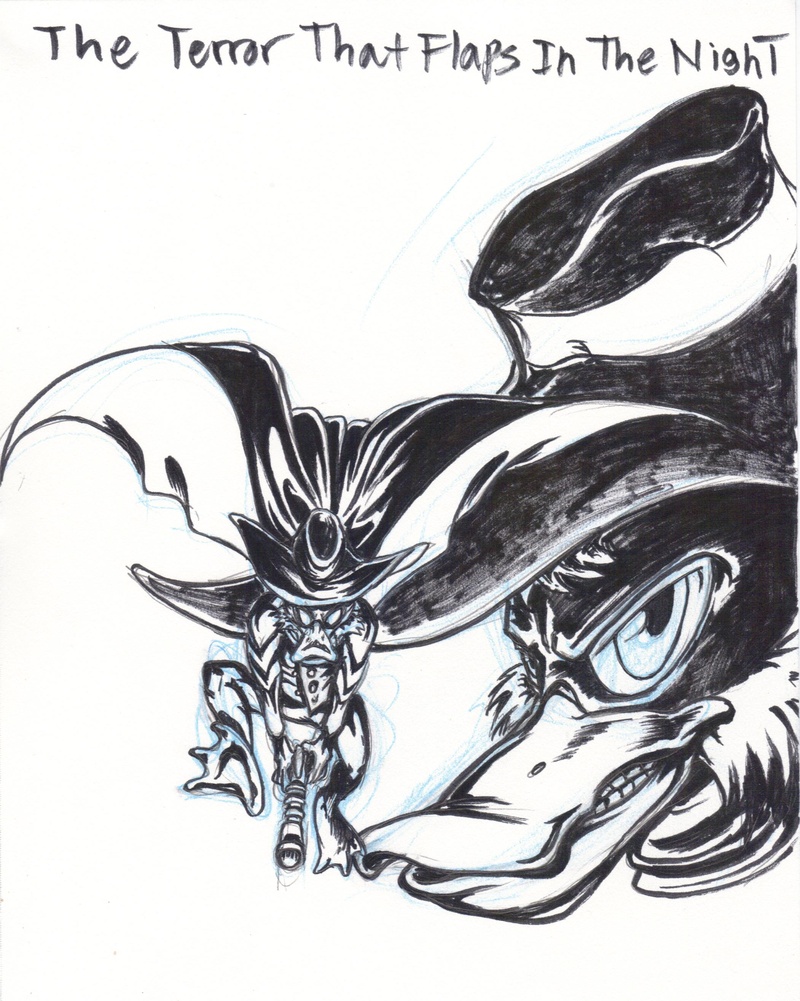 Work in progress.  Although it's pretty far along.  The bridge is actually a silhoette made from a screen cap of the bridge where DW makes his headquarters.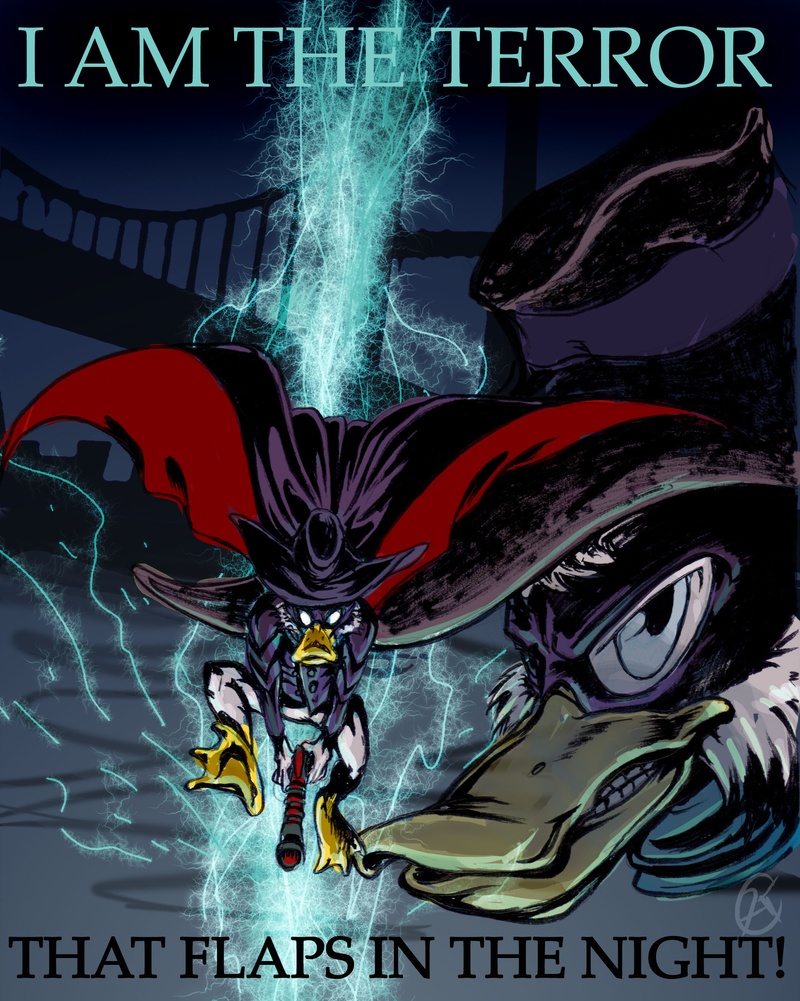 And the final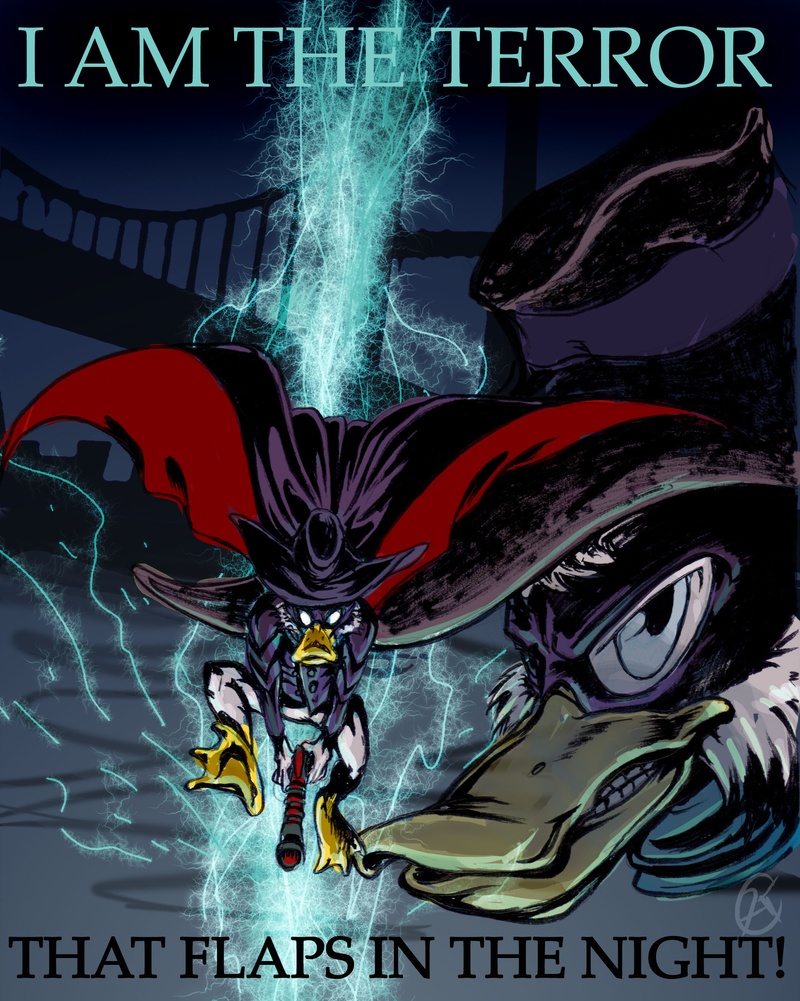 A secondary version with copletely black background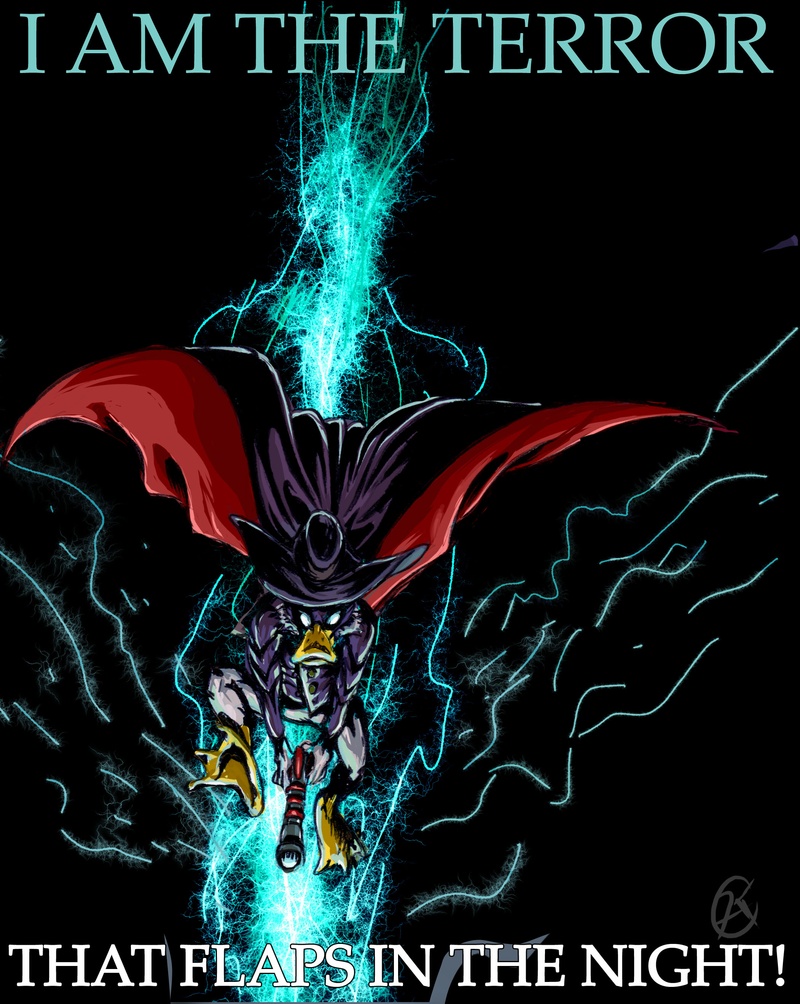 Okay, I'm about 2/3 of the way through rendering  my Dryad and Kate Bishop page.  It's coming along pretty well I think.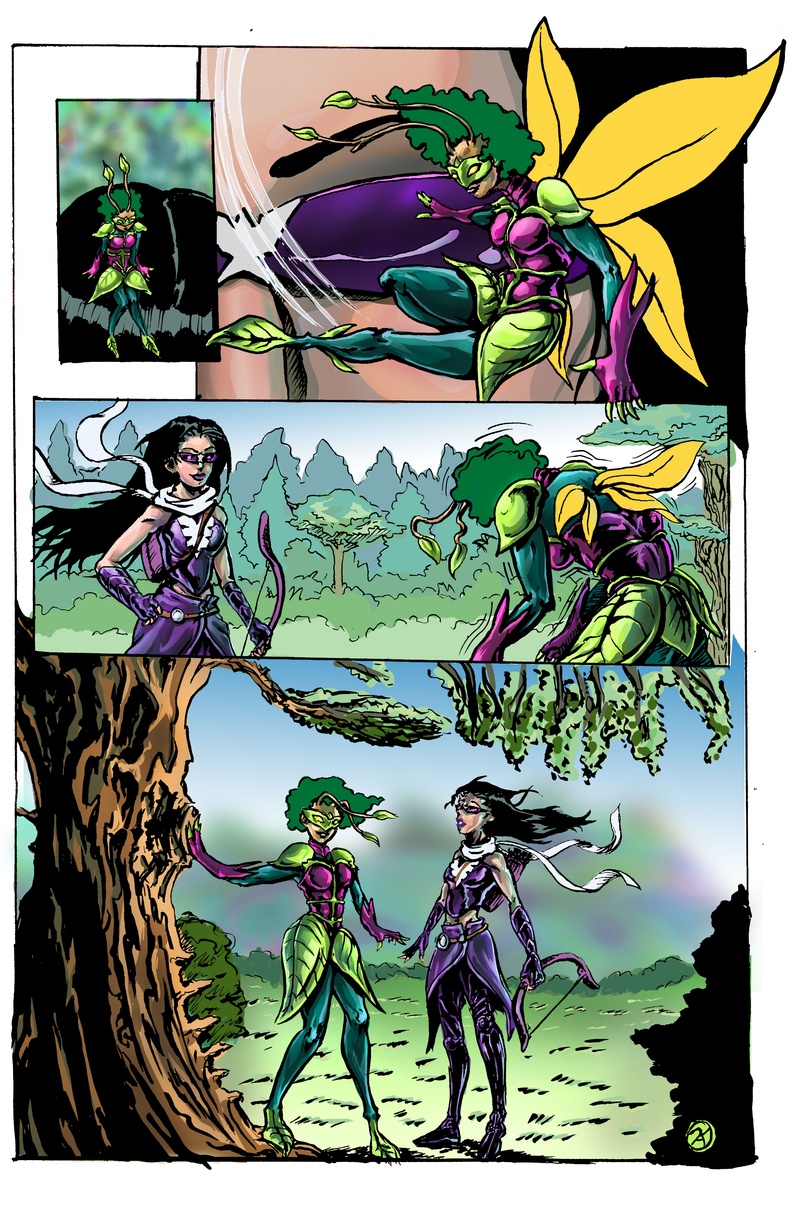 Also, I began this sketch of my original fire starter pokemon Bariblaze (on the right) teaming up with the 5th gen starter Emboar (on the left)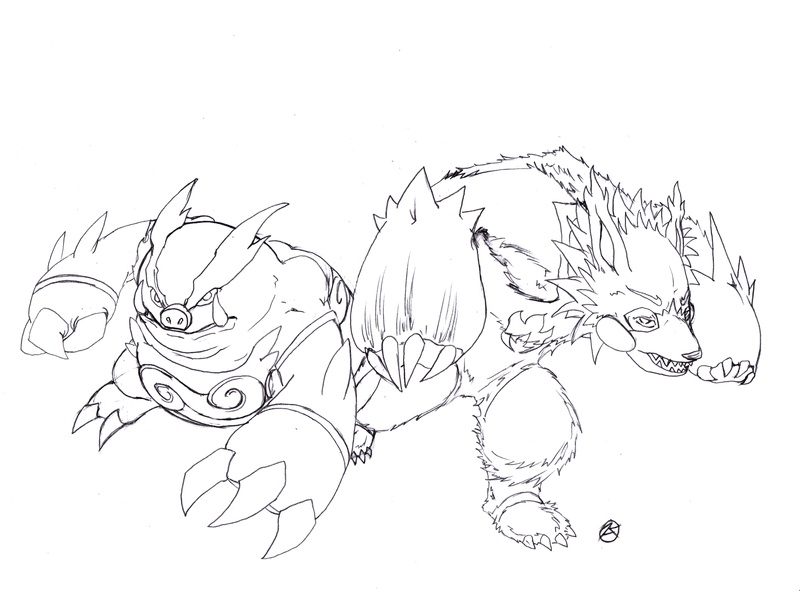 And have completed the color flats for them yesterday.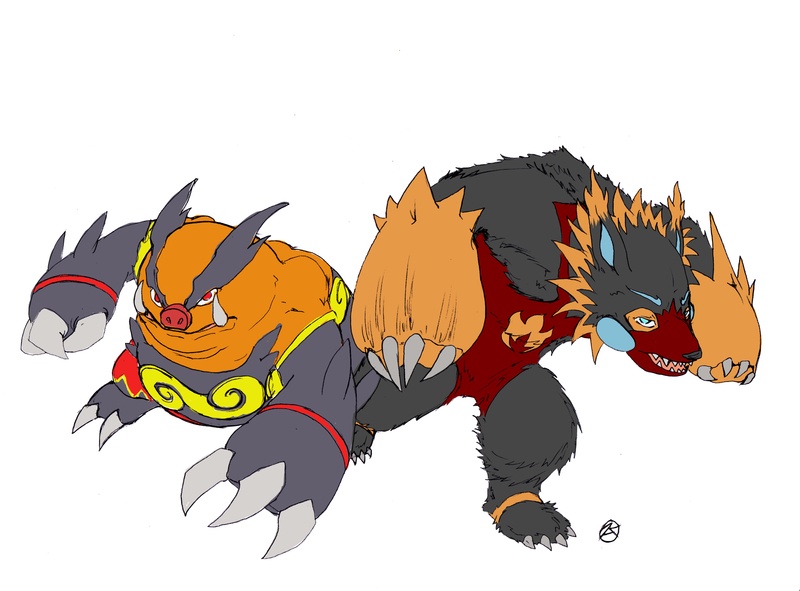 /